139
Pinal County
Online Divorce Service
100% Service Satisfaction Guaranteed
How It Works
To file for divorce without fuss and stress, follow 3 easy steps.
Complete the Online Survey
Provide us with the necessary information regarding your marriage and divorce simply by answering the questions.
Check completed forms
Receive completed forms backed by our 100% satisfaction guarantee and a step-by-step guide with further instructions.
File Papers with the Court
Submit your divorce forms to the court in any convenient way available to you. Notify your spouse about the divorce.
Valid Grounds for Divorce in Pinal County
The divorce rate in Arizona is 2.9 out of 1000 people, which is close to the US national rate.
Most marriages in Arizona don't require legal proof of blame or responsibility from the spouse filing for divorce. Under Arizona law, the court only considers whether a traditional marriage is "irretrievably broken." It means that there is no reasonable chance that the spouses want to stay in the union. Such ground is enough for an uncontested divorce.
If you have a covenant marriage, the court is eligible to grant a divorce for only specific reasons stated in section 25.903 of the Arizona Revised Statutes. Such causes include but are not limited to adultery, physical abuse, regular substance abuse, and adultery. If both spouses agree that their marriage should end, it is also valid for granting a divorce.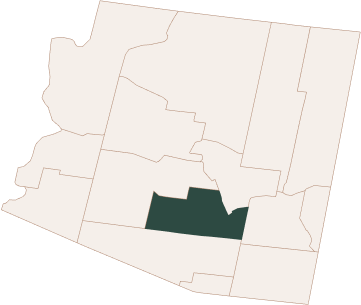 Pinal
County
We have been featured in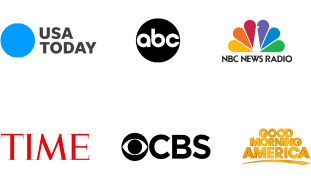 Why PinalCountyDivorceOnline Is Your Best Option
PinalCountyDivorceOnline.com helps to save you time filling out all required divorce forms. Using our online assistant to prepare the divorce documents, you can be sure they will follow the latest Family Law regulations in Pinal County, Arizona. With 7+ years of experience in divorce forms preparation, we know how to arrange divorce paperwork successfully for marriage dissolution. Using PinalCountyDivorceOnline.com, you can get the following:
Satisfaction Guarantee
We stand by the quality of our services
Filing Guide
A detailed guide on filing with the court without an attorney
Easy Editing
Checking answers and correcting mistakes at any convenient time
Required Forms
A complete package of papers for your case
Fast Delivery
Ready-made legal forms within 2 business days in your mailbox
Cost Effective
Saving money and time on meetings with a lawyer
Affordable Process
Forms preparation without leaving home
Customer Care
Professional customer support
Get completed divorce forms in just two business days, ready to sign and file with the court!
Start Now
Benefits of Our Service
At Pinal County Divorce Online we:
100%
satisfaction guarantee

What Clients Say About Us


"It was my first time dealing with divorce filings. I've read tons of information online but still had no clue how to fill in the divorce forms correctly. I called a couple of lawyers, but their prices were too high for me. Fortunately, I found Pinalcountydivorceonline.com, and got all the documents prepared for just $."


"A lawyer asked about $1000 for divorce paperwork. To save money, I decided to try to prepare all the documents on my own. I googled how to fill out the divorce forms and found Pinalcountydivorceonline.com. I signed up, answered the questions about my marriage and some personal details, and that's all! I got my documents together with filing instructions that helped me to file for divorce successfully. And all this for $ plus filing fees. I'm delighted with the service."


"I planned an uncontested divorce and didn't need any lawyers involved. I just needed my papers prepared right and sent to court. Pinalcountydivorceonline.com helped me a lot with this! I filled in all necessary details through a simple questionnaire and got all the correctly completed forms. I definitely recommend this service!"


"I spent less than an hour getting all the necessary forms ready. Going to a lawyer would have taken much more time and money. Pinalcountydivorceonline.com is a great low-cost divorce preparation service. It lets you get all the required forms prepared from home, without the need to go anywhere. Thanks!"


"For people with no experience in preparing court documents Pinalcountydivorceonline.com is a life-saver. The service uses a simple questionnaire to get all the necessary details, and you get completed divorce papers ready for filing."


"Watching my friends divorcing, I thought it would be tough to do it on my own. However, with Pinalcountydivorceonline.com I managed to file for divorce without even needing an attorney's assistance. It couldn't have been any easier and cheaper! Thank you for such a useful service."
Pinal County Courts Addresses
As soon as you get your ready divorce documents, you can file them with the Superior Court of Arizona, Pinal County. Here are their addresses for filing your divorce forms. Keep in mind that all emergency filings must be directed to the Main Office in Florence.
Florence - Main Office

971 N Jason Lopez Circle Bldg A.,
Florence, AZ 85132

Child Support Phone: 520.866.532

Hours: Monday - Friday 8 AM - 5 PM
After-Hours Drop Box Available

Apache Junction - Satellite Office

575 N Idaho Rd Suite 109,
Apache Junction, AZ 85119

Hours: Monday - Friday
8 AM - 12 PM, 1 PM - 5 PM
Office Closed from 12 PM - 1 PM
After-Hours Drop Box NOW Available at AJ Office

Casa Grande - Satellite Office

820 E Cottonwood Ln Bldg B,
Casa Grande, AZ 85122

Hours: Monday - Friday
8 AM - 12 PM, 1 PM - 5 PM
Office Closed from 12 PM - 1 PM